1. DO BIGHA ZAMEEN:
This is a 1953 movie directed by Bimal Roy and starring Balraj Sahni and Nirupa Roy in lead roles. Bimal Roy who is known to blend art and cinema perfectly focused on socialist theme in the movie with a very important message, not all movies end in a fairy tale, a movie focused on farmers and corruption, the needs of the farmer and a reality that more than half the people in India face to just manage two square meal. The story revolves around the relationship of a father and son, the devotion of the hardworking wife, and many more. The movie is a true depiction of the actual scenario for many under the poverty line.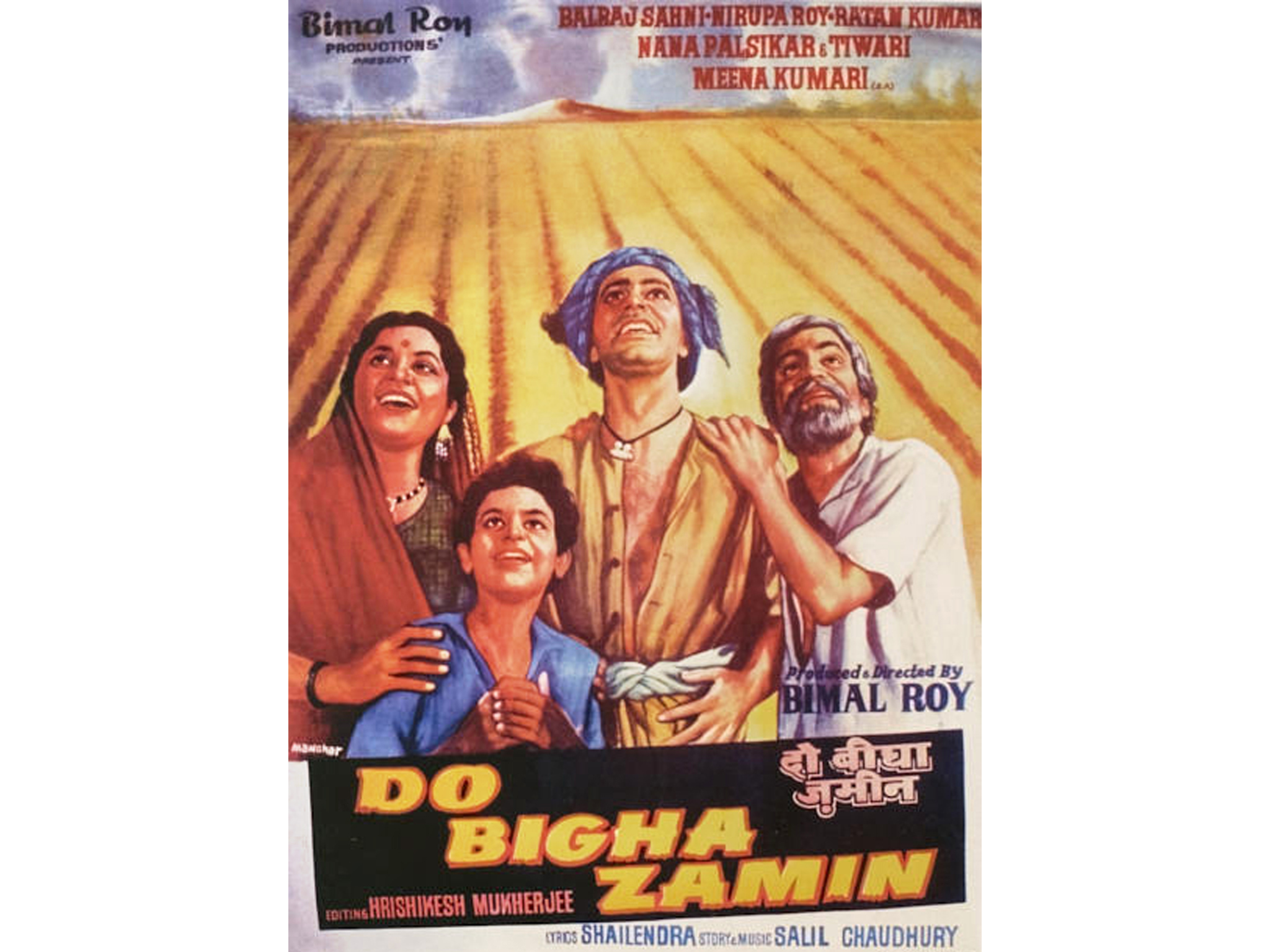 2. KAGAZ KE PHOOL:
This is a movie directed and starring Guru Dutt opposite Wahida Rahman is considered to be the classic cults in 1980's. This movie was produces in 1989 is a homage to Gyan Mukherjee whom Guru Dutt was extremely inspired and close to. Kagaz ke phool was at peace with the acting music and story line. This movie focuses on extra marital affairs, media malpractices and alcohol abuse are quite the content of the movie.
3. BANDINI:
It is a 1963 movie directed by Bimal Roy starring Nutan, Ashok Kumar and Dharmendra in leading roles is based on a Bengali novel named "TAMSI PANNU", it focused on a women spending her life in prison for murder and the choice she has to make between two men with contrasting personalities. Dharmendra the prison doctor and Ashok Kumar with whom she had a history. The film shows the circumstances that makes a normal person commit crime. It focuses on sacrifices, freedom struggle and a strong female lead in the pre independent India.
4. ANKUR:
A 1974 movie directed by Sham Benigal, and starring Shabana Aazmi was a movie way ahead of its time. It's a movie that is about a Dalit family and the complications that has with it, sexual urges, and discrimination and daily challenges. This movie un-apologetically showed the true challenges of its time. It has breath taking performances by each and every artists present it in. If the people of India would have been understood by the people, then it was a movie worth the Oscars.
5. BHUMIKA:
This is a 1977 movie, directed by Sham Benigal, with lead characters as Smita Patil is based on the Marathi language movie "shyamte alta ", a movie focused on the need and importance of identifying yourself. It also talks about family issues, domestic violence, stardom at a young age, jealousy, deceit and making a name for yourself and how people change according the circumstances.
6. CHANDNI BAR:
A 2000 movie starring Tabu in the lead role and directed by Madhur Bhandarkar. Chandni bar is a real take on the underworld, prostitution and the challenges related to it. It shows a women with problems in the family and being raped in the family, with raising children in the poverty, and trying to make a future for them away from this world. This is a very dark movie. It is not everyone's cup of tea but is definitely a standout in the 2000s that deserves international recognition.
7. BLACK:
A 2005 film directed by Sanjay Leela Bhansali and starring Rani Mukherjee and Amitabh Bachhan is a movie adapted from the miracle worker. This revolves around a blind and deaf girl and her relationship with her teacher. Their daily struggles and the achievement over the years and surprisingly his own downfall that he later develops, Alzheimer's. With extremely strong performances by both the lead characters this is a strong candidate for the Oscars.
8. GULAAL:
It is a 2009 Indian political drama that is directed by Anurag Kashyup. It explores themes such as pursuit of power, quest for legitimacy, perceived injustices and hypocrisy of the powerful. The plot is provided by student politics of a university and a fictitious secessionist movement consisting of former Rajput leaders who have become present-day elite. This is one of the best works of Anurag.
9. PAAN SINGH TOMAR:
It is a 2012 film based on the true story of the athlete Paan Singh Tomar. A soldier in the Indian Army, he wins a gold medal at the Indian National Games, but is forced to become a notorious bandit. The film is directed by Tigmanshu Dhulia and produced by UTV Motion Pictures. Irrfan Khan plays the title role, with Mahie Gill, Vipin Sharma and Nawazuddin Siddiqui in the supporting role.
10. UDAAN:
It is a 2010 movie. After being abandoned for eight straight years in boarding school, Rohan returns to the small industrial town of Jamshedpur and finds himself closeted with an authoritarian father and a younger half-brother who he didn't even know existed. Forced to work in his father's steel factory and study engineering against his wishes, he strives to forge his own life out of his given circumstances and pursue his dream of being a write.