After the streaming hot love making session that has made you both all sweaty and nasty, these are the reasons why you should not shower together….
1. Lack of space:
You do understand that the movies have a much bigger shower than yours, and the actors a much smaller body than yours. Then why do u want to suffocate yourself in there with all the nasty germs that could possibly already be present there.
2. Alone time:
Do you invite your partner to the restroom too?? If you think that is a private thing to do and you cannot share that time with someone else then why share the time you could actually let your mind explore the world and let your imaginations go wild.(crazy wild not sexy wild)
3. Getting clean or getting dirty:
In the process of cleaning yourself do u want the sweaty hands of the other person touching you? Think again unless you want to have a shower with the germ soap. (Putting germs in your body and not removing them)
4. Time consuming process:
Unless you want to spend the entire morning in the shower. Or take on all the tasks from that bathtub of yours, don't let anyone else enter the shower with you. This will only increase the time of your shower.
5. Scare of shaving off your entire leg:
The shaving process is as it is so time consuming and a task that needs so much attention, why would you want to risk your entire leg for someone…..just one touch while you try to shave and there goes the entire leg.
6. The sun-tan effect:
While you want to get clean he is surely going to ask you to wash your body, and then your body will look all shiny in two parts, leaving the rest out of colour. Believe me only you can give that extra love to all the parts your body coz none of them is visible to him.
7. Water = No Lube
The presence of water rinses away any lube and this can make the sex to be full of friction and pain. And let's be honest you don't want to get uti.
8. Preparations:
Let's just be honest you don't have a summer body, and you never will till you lie on that couch like the potato you are. So all that time at the gym is not worth the couple minutes of shower that won't even cleanse you, might even leave you dirty and your soul too.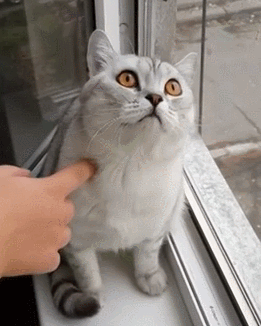 9. Pre-shower:
Now you know how important your partners view of you is and believe me you don't want to come off as nasty , so you might have to shower , shave , wax and etc. before you "Enter The Dragon".
10. Shower styles:
He probably has that two minutes shower routine, which cannot match the one hour shower routine you have. He probably likes boiling hot water which will turn you into a bald head if you try to do it. Don't even think of doing this because the "winter is still not here".
11. Water Stream:
The small water stream in your shower is too small for the two of you, so when only one can enjoy the water then you might as well shower alone.
12. The conclusion:
The truth is that men will look the same if they take a shower and even if they don't. So they don't care if they take a shower or not … but your cleaning ritual is ruined….and do you actually want to give up on your skin rituals for someone who doesn't even have any????